We take on projects with the objective of finding smart and innovative solutions
Consultancy for the outcome level evaluation of various country level programs, to capture and demonstrate evaluative evidence of program contributions to development results.-UNDP
Consultancy for the preparation of the 2021 Development, Education and Gender country profile of Nigeria.- African Development Bank (ADB, UN Women, FGN).
Assessment of Health systems in Borno and Yobe States and the Conduct of Political economy analysis and a Social Network Analysis for the Lafiya-HeRoN Project. – International Rescue Committee (IRC).
Multisectoral needs assessment (Education, Livelihood, WASH, Health) for developing and implementing humanitarian and development interventions in Sokoto and Zamfara States.-Jesuit Refugee Service (JRS).
Wine study for the Maize value chain in Kaduna and Kano states under the Radio Enabling Green Innovation (REGIS)project.-GIZ/Farm Radio International (FRI).
Conduct of an organization wide Gender assessment and the development of a gender mainstreaming strategy. – Marie Stopes International (MSION).
Assessment of decentralized technical services information system for strengthening or revitalization of information systems in Borno State. – Action Against Hunger (ACF) Program Review across 9 sectors in North East Nigeria.- RC.
Political economy analysis consultancy for the SCALE project-Palladium Mapping of existing formal and informal community organizations and networks to identify gaps and points of leverage.-Save the Children International (SCI).
Consultancy for the Formative Research on GAIE Radio Programming for Cassava Value Chain in Ogun and Oyo States.-GIZ/Farm Radio International.
Consultancy for the conduct of Gender Study In Maiduguri and Monguno LGAs of Borno State-PUI.
Multi Sector Needs Assessments for Strengthening Humanitarian Delivery.-Save the Children Intl.
National Consultancy for the Multi-country Evaluation of the Engagement to End Child Marriage and Female Genital Mutilation Project in West Africa-UNICEF.
Development Finance Consultancy for the State of Osun.
Consultancy to Conduct an Initial Baseline survey for Artisanal Gold mining in Osun State. – Presidential Artisanal Gold Mining Initiative (PAGMI) Limited.
National Consultancy to support 9 states for the realization of a rights-based, equity-focused and gender-sensitive Situation Analysis (SitAn) of Children 2019-UNICEF.
Consultancy, National Social Protection-Social Inclusion assessment —Save the children International.
Mid-term Evaluation of Comprehensive Community Mental Health Program Phase 2.-CBM, International Research on the status of the SOGs in the Niger Delta region.-PIND Foundation.
Livelihood baseline assessment of communities in Yobe State, North East Nigeria.- Action Against Hunger.
Baseline Assessment For The Action For Religious And Cultural Pluralism In Niger Republic and Nigeria (Zeman Tare) Project -CAFOD, CARITAS & EU.
Evaluation of Lagos State Employability Program.-UNDP
Facilitation of Training retreat for members of U.S. Army Medical Research Directorate-Africa/Nigeria (USAMRD-A)N), USA Embassy, Abuja.
Development of Reform Reporting and Monitoring Template and the training. – Ministry of Budget and National Planning.
Consultancy for the DFID- M4P- Propcom Maikarfi.
Development of Change Management Framework/Guideline and training. – Ministry of Budget and National Planning.
Development of Concept notes, Project initiation documents, Monitoring & Evaluation and Sustainability framework for FERMA Grassroots Empowerment program.
Development & operationalization of a Monitoring & Evaluation (M&E) framework for Head of Service of the Federation and Federal Ministry of Science and Technology (FMST).
Conduct of Capacity Training- (FMST).
Development of a Strategic Implementation Plan and an Electronic documentation system for the Office of the Senior Special Assistant to the Nigerian President on Documentation.
Development of a comprehensive End-Point Report for the MDGs Conditional Grants Scheme (2007-2015).- Office of the Special Senior Assistant to the President (OSSAP-MDGs).
Development of a Monitoring and Evaluation Framework and training manual for The Nigerian Ecological Fund office.
Development of the concept note for the Technology NEEDS assessment on the mitigation of climate change.
Development of a National Policy Document of the National Waste to Wealth Program.
Conduct of Market Analysis to support the reintegration of children associated with the civilian joint force (01) in MMC, Jere and Mafa LGAs of Borno State for Search for Common Ground(SFCG).
Development of Strategy for Inclusive Governance and Concept Note for Own State Community Watch.
Development of Strategy for Monitoring and Evaluation of Government Performance in The State of Osun.
Consultancy for environmental Impact assessment of Osun State government mining sites.
Conduct of waste audit in the six geo-political zones of Nigeria.
Development and execution of a strategic plan for the first Goodluck Jonathan Presidential lecture series. Provision of Monitoring & Evaluation Consultancy for Bayelsa State Government.
Provision of transaction advisory for $100,000,000 Ahad Group investment in Nigeria.
Consultancy service for the development of a blueprint on comprehensive energy infrastructure mapping and audit in Lagos State.
Development of concept note and strategy for conducting a Baseline Facility and Infrastructure inventory for the Niger Delta Region via the Ministry of Niger Delta.
Consultancy for National MDGs Project & Programmes Mapping (OSSAP-MDGs).
Consultancy for Nationwide MDGs Needs Assessment Exercise and Baseline Facility Inventory.
Independent monitoring, supervision and data collection of nationwide MDGs projects. -OSSAP-MDGs.
2. Communications Projects
Communications consultancy for the production of communications and publicity materials for Spotlight Initiative, UNDP
Communications & PR services for Awareness activities of the project campaign to increase female interest in the Construction Industry.- Inter-Bau Foundation/GIZ
Production of Documentary Video to communicate key 2019 Nigeria VASA study findings to community audiences in an engaging, appropriately tailored, and culturally relevant manner in three Nigerian local languages (Yoruba, Igbo, and Hausa). -USAP
Media Consultancy to contribute in raising awareness on the protection concerns affecting adolescent girls in North East Nigeria through life-skills project swooned by Danish TV in Muna and Ngala LGA of Borno-DRC.
Production of 1500pcs of Firebrand Condom Counter-TopDisplay with 3 steps.
Production of UNDP Human Rights Council (HRC) Complaints Procedure Handbook.
Production of 2016-2018 Compendium of Conditional Grant Scheme (CGS) II Projects/ programmes for Office of the Senior Special Assistant to the President on SDGs (OSSAP-SDGs).
Production of Entrepreneurship Curriculum Programme (ECP)
Documentary for United Nations Industrial Development Organisation and Nigeria Educational and Research Development Council.
Communications consultancy for Nigerian Export Promotion Council (NEPC) for the development and production of various publications including: Guidelines For Accessing Export Expansion Grant, Guide to Export Trade in English, Hausa, Igbo and Yoruba, Guidelines for the Export of Processed Beans from Nigeria, Guidelines for the Export of Dried Beans from Nigeria, Nigeria Trade in Service Programme, Nigerian Exportable Products (French & English Version), Export Development Fund Scheme brochures.
Communications consultancy for the production of Documentary on how REDD+ promotes activities that reduces poverty, Improve crop varieties and yields, gender empowerment, blodiversity, conversation and climate change mitigation for The United Nations REDD Program & Cross River State Government.
Communications consultancy for S.C.0 Nigeria Limited for the production of desk and wag calendars for 2017 and 2018.
Development & production of corporate brand identities, corporate profile and communication materials for Starglit Faclities Managers Ltd.
Development & production of corporate brand identities, corporate profile & communication materials for Travel Star & Tours Ltd.
Communications consultancy for Potter's Touch High School Bayelsa State for the development and production of desk/wall calendars, school profile guide, year book, flyers and various learning materials like: drawing books, exercise books, graph notes, writing pads etc.
Communications consultancy for Myrtle Schools for the development and production of outdoor billboards, desk/wall calendars and various learning materials like drawing books, exercise books, graph book etc.
Development and Production of communication materials for the 19th Inaugural Lecture of Prof. Seiyela Brisibe. Communications consultancy for the development of the communications framework for the Nigerian Sustainable Development Goals (SDGs) Office.
Communications consultancy for Heinrich Bel Foundation.
Communications consultancy for Family Care Hospital, Yenagoa, Bayelsa State.
ICT consultancy for Farmers Enrolment Application/portal for 12.5m farmers.
ICT consultancy for Rice farmers association of Nigeria Data/File management application for the Osun State Government.
Consultancy for Lagos State Employability Support Project including digital skills component.
Development and deployment of NGO Web Portal Forum For MercyCorps.
Development and implementation of Website and mobile application for Family Care Hospital, Bayelsa State.
Development and deployment of Web Portal for WPE Solutions Ltd in collaboration with NNPC.
Set up and Management of web sites for Provista and Vistalogica United Kingdom based companies.
Development & deployment of remotebench.com (Global electronic learning platform).
Development and deployment of AlphaSafe mobile app for Alpha group crime intelligence training e-learning website.
Development and deployment of State Government Portal for Gombe State Government Development and Implementation of Corporate Site + Enterprise Resource Planning-ERP for Needle Technology Ltd.
Development and deployment of Nigeria's Premier Photographer sale for Shettima Photography Limited.
Development and deployment of Sure-P Graduate Internship Scheme Portal for Federal Ministry of Finance.
Development and deployment of E-commerce portal with 6 payment gateways for DCM Ltd.
Development and deployment of School Management—ERP Needle Technology Ltd.
Development, deployment and management of website for Starglit Facilities Managers Ltd.
Development and deployment of Monitoring and Evaluation System – M and E Infrastructure for Concession Regulatory Commission.
Development and deployment of Website for Ashdene foresight – A Dubia project financing Company.
Procurement and installations of Apple iMAC computers to Geonel Integrated Services Limited.
We have served a wide range of companies and agencies in the local and international front.
With our expertise as top class consultants, we have coped excellently in catering to the needs of our clients.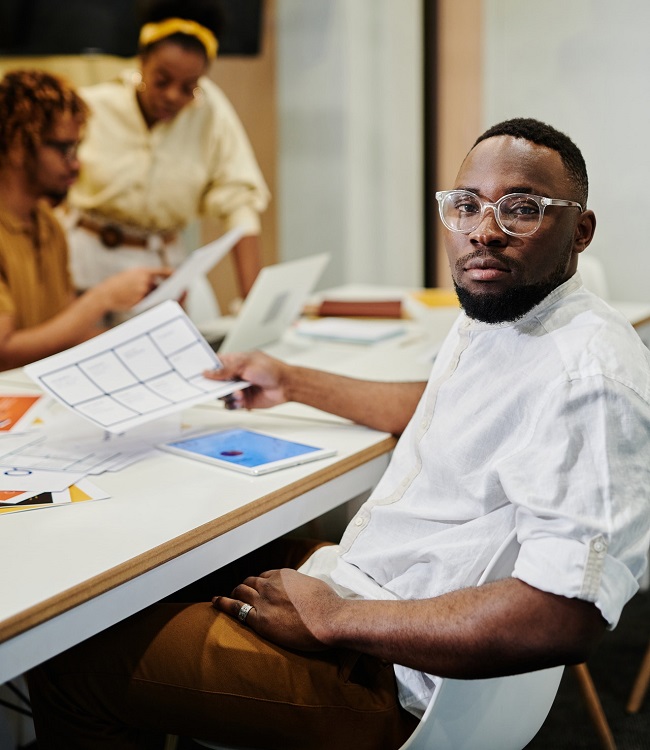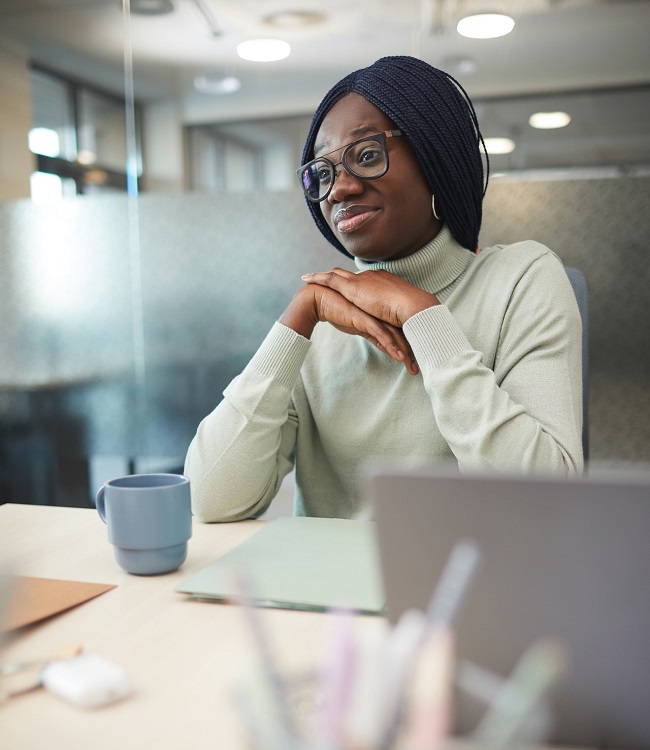 Make a quick enquiry by filling out the form.